My mother-in-law is always generous in giving gifts when she visits and I was so happy to receive these beautiful shapely vases on one of her visits. However, I've always struggled with inspiration for filling them. They are both quite tall and seem to demand leafy, spindly branches.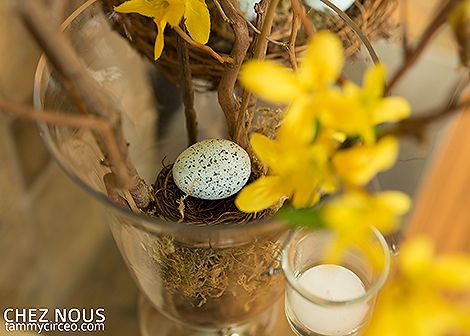 Forsythia is one of my favorite bushes especially when it is left to its own meandering growing devices. When I start seeing their cheery yellow flowers blooming, I know that Spring has arrived.
It finally came to me to fill the vases with moss, then tuck forsythia branches in and pin birds on them ...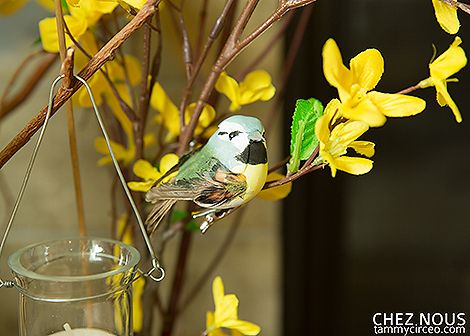 I found a grapevine nest to fit the top of the small vase, filled it with ceramic eggs and hung votive holders from the branches.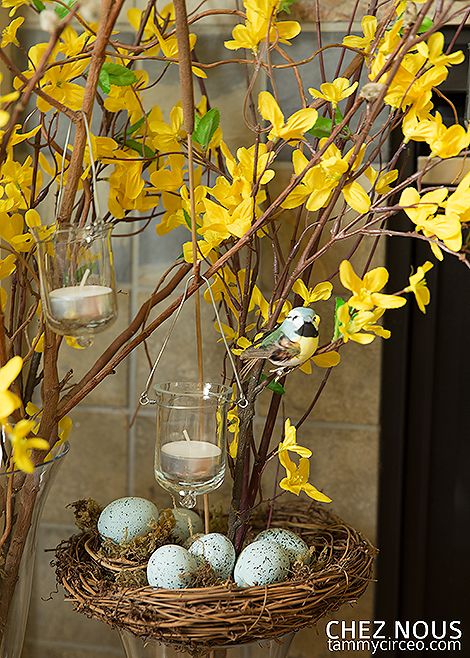 I quite like how they turned out, don't you?